Maravich Center Videoboard
In 2017, the largest center hung videoboard in college basketball was installed in the Maravich Center thanks to the generosity of TAF donors. 
Project Features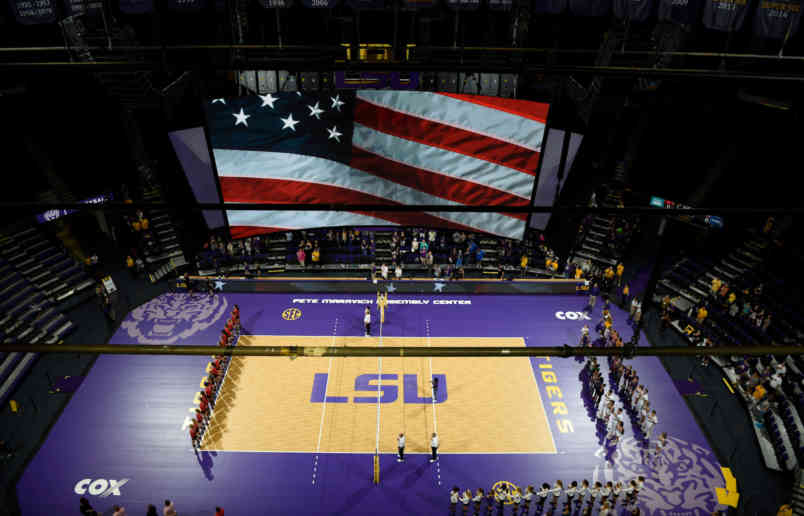 High Definition
Complete with the latest in HD technology, the scoreboard features true 16:9 aspect high-definition video.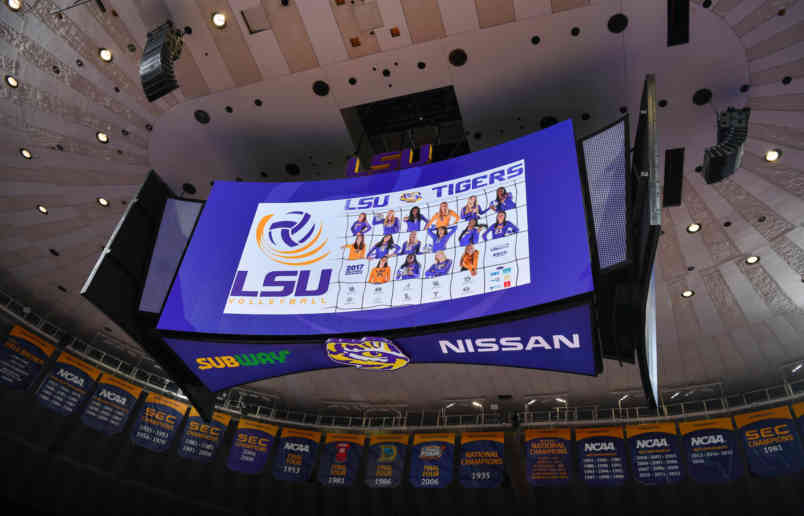 Game Information
The scoreboard has a dedicated area for game-in-progress information (score, clock, etc.), individual and team stats.  It also has a dynamic content area that features out of town scores, crowd prompts, in-depth player stats and social media content.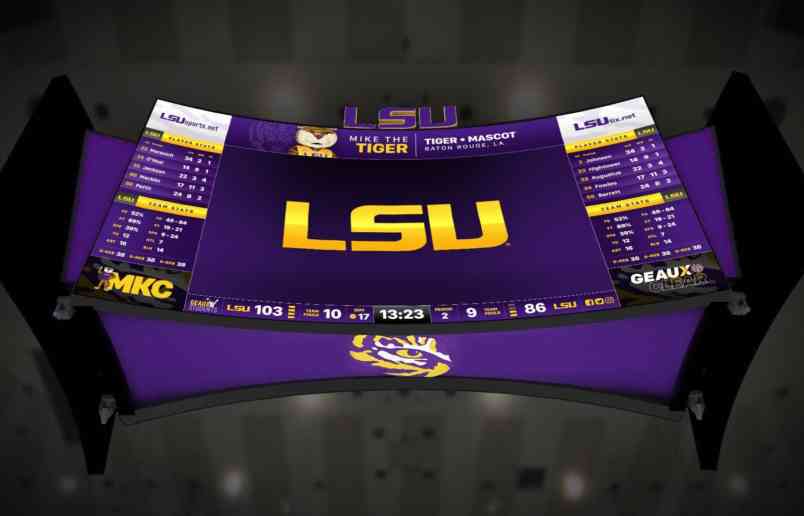 Four Portal Screens
Four portal screens to show game-in-progress information, stats and other dynamic content.  The portal screens tie in to the all other screens and the scoreboard in the Maravich Center to enhance the fan experience.
The installation of the video board at the Maravich Center allows our fans to connect with our team and the game in so many new ways. We are excited about what this brings to women's basketball and all the sports that call this building home.