Mike the Tiger's Habitat
In 2005, a 15,000-square foot state-of-the-art habitat was introduced. Several enhancements were made including a comfort rock, rockwork tree, and resurfacing of the pool in 2017 prior to the arrival of Mike VII.

Did you know that you can also support Mike the Tiger's Habitat by donating a personalized brick or paver.  To learn more about brick and pavers and supporting Mike's Habitat, visit MiketheTiger.com.  
1
Only Tiger Living on a College Campus
Project Features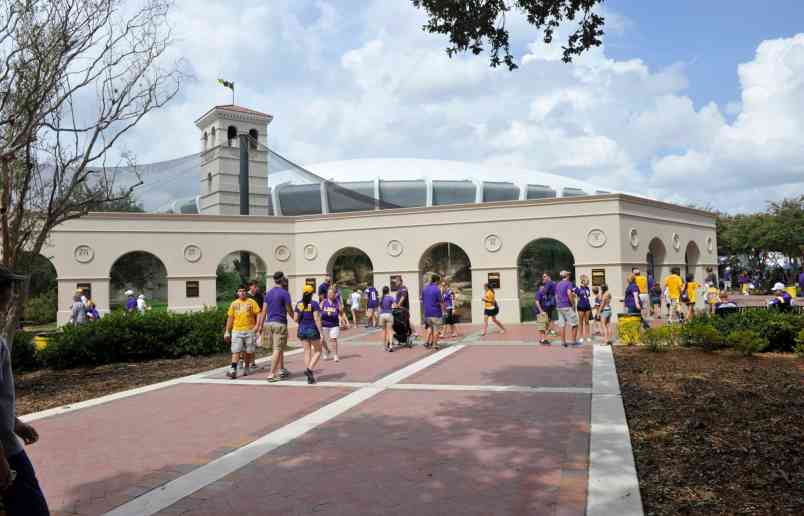 Architectural Design
The backdrop of Mike's Habitat features an Italianate tower - a campanile - that creates a visual bridge to the architectural vernacular that is the underpinning of the entire LSU campus. 
Comfort Rock
The comfort rock is a naturalistic element within the habitat that provides a heated or cooled surface for ultimate relaxation in Mike's Habitat.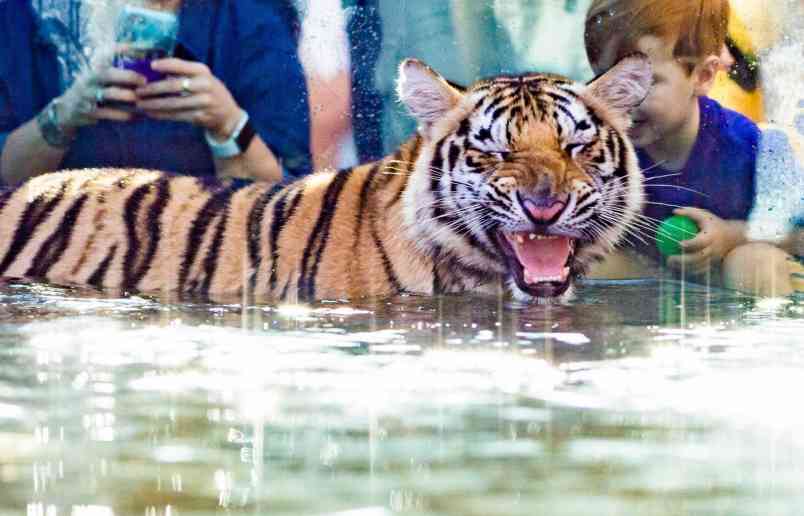 Water Features
The pool and stream system will help keep Mike cool in the summer months and foster healthy activity.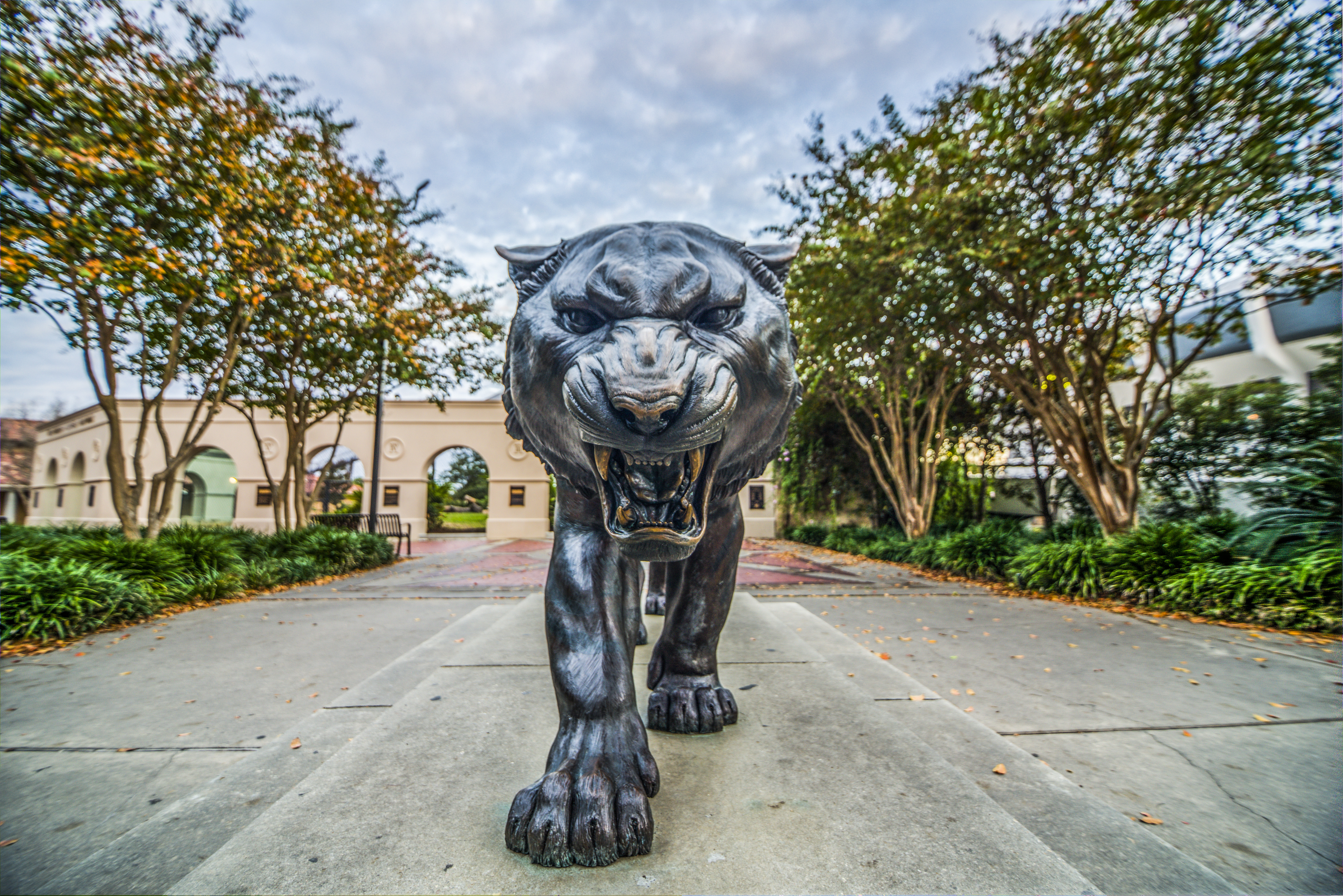 The LSU School of Veterinary Medicine is dedicated to improving the lives of people and animals through education, research and service. We teach. We heal. We discover. We protect.