LSU Gymnastics Training Facility
In 2016, TAF donors made this state-of-the-art, stand alone facility a reality. The Gymnastics Training Facility is where LSU gymnastics trains and remains one of the top collegiate gymnastics programs in the country.
8
NCAA Super Six appearances
3
NCAA National Runner-Up Finishes
Project Features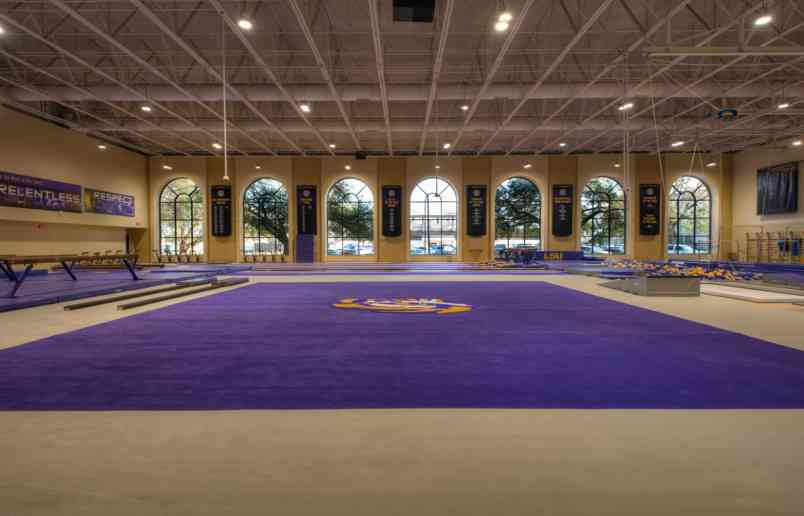 38,000 square feet
This stand alone facility puts everything LSU Gymnastics needs under one roof. It houses a team locker room, training room, cardio area, dance studio, team squad room, a video review room with theater seating that also serves as the team meeting room, facility equipment storage and laundry area.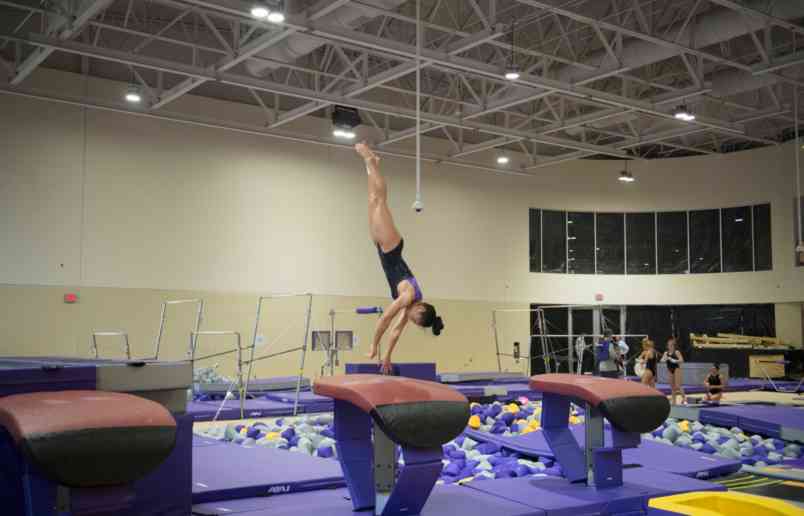 18,000 square feet of practice space
An expansive practice space allows for more equipment and that each athlete has the tools to train.
Training Room
An in-house training room provides athletes with the resources for faster recovery time.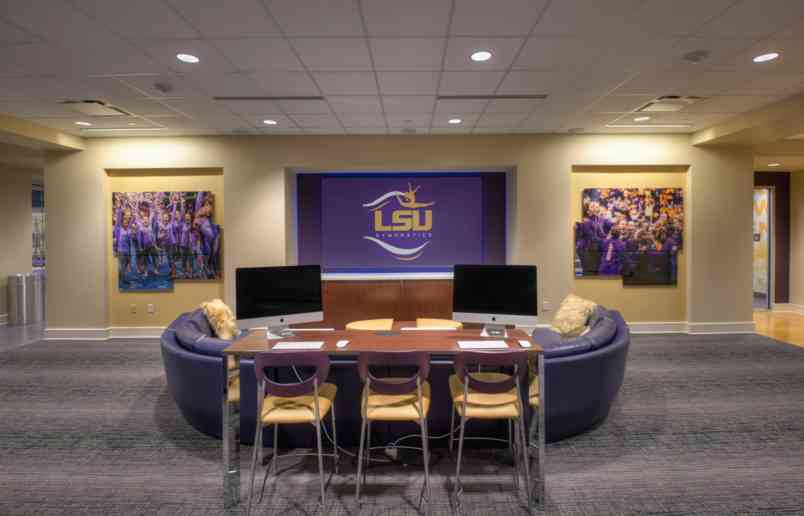 Team Lounge
A team lounge allows LSU gymnasts to relax, study, and bond between class and practice.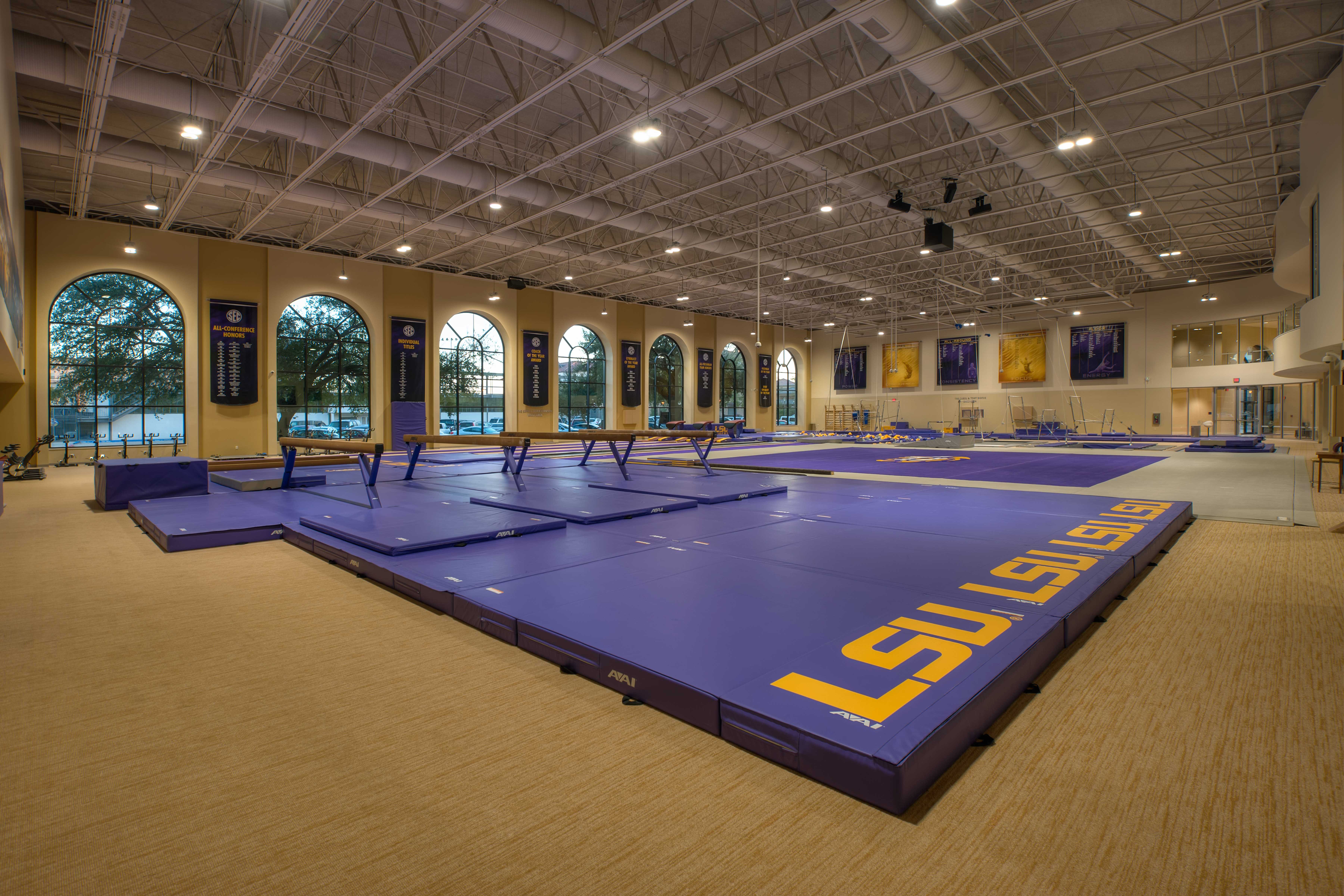 For LSU gymnastics – the past, the present and the future – this facility is a crown jewel.