LSU Football Operations Center
The LSU Football Operations Center meets the needs of the whole student-athlete - the mind, body, and spirit.  The tools for training, nutrition, recovery, and relaxation are all here thanks to the generosity of TAF donors.  
108
LSU PLAYERS SELECTED IN THE NFL DRAFT SINCE 2000
19
STRAIGHT YEARS LSU FOOTBALL HAS BEEN RANKED A PRESEASON TOP 25 TEAM
41
NFL First Round Draft Picks
Project Features
Peterson-Roberts Weight Room
The Tigers' new weight room was complete in 2016.  It not only features brand new weights, dumbbell sets, power racks and lifting machines, but also a new floor devoted entirely to cardiovascular exercise equipment. Learn more.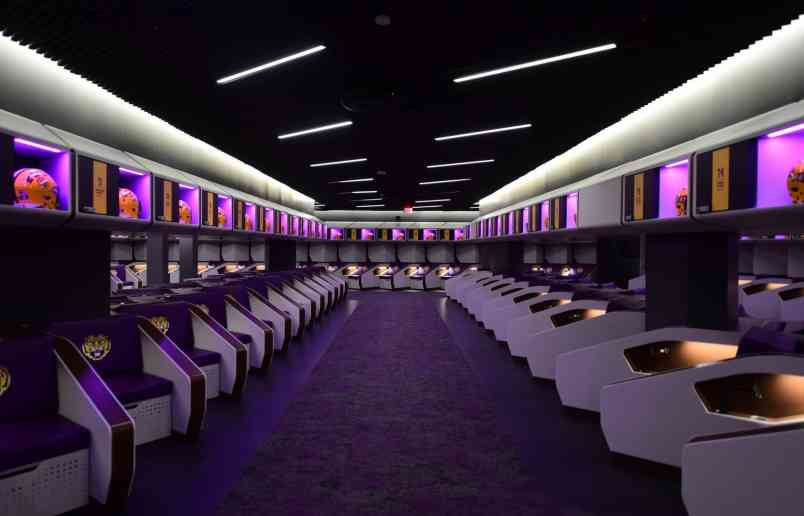 Phillips-Bordelon Locker Room
The most player-friendly locker room in the country.  It's more than 8000 sq feet built for relaxation, recovery, and comfort.  It features one-of-a-kind lockers with a specialized ventilation system and bacteria-resistant phenolic surfaces that ensure equipment lasts longer, stays cleaner, and performs better. It also includes 40 lockers for former athletes to use.  The Phillips-Bordelon locker room was made possible by Marty Phillips and Ben Bordelon, two former Tiger football players.
Mathieu Players' Lounge
2,300 square feet of entertainment, lounging, computer areas, and quiet zones for athlete's downtime. The lounge accommodates 100 students comfortably and has floor to ceiling windows to overlook the outdoor practice fields.  The players' lounge is named in honor of former LSU student-athlete and pro-football player, Tryann Mathieu. 
Training & Nutrition
Includes increased space for rehabilitation, updated hydrotherapy pools, dedicated performance testing area, and a large meeting room to enhance technology and data collection for concussions. A large conference room gives players and staff a private space for planning, wellness, and nutrition meetings.
Hydrotherapy pool
A hydrotherapy pool contributes to the wellness and rehabilitation of the student-athlete.  The buoyancy of water creates a non-weight bearing environment and student-athletes can exercise with less stress on joints and muscles.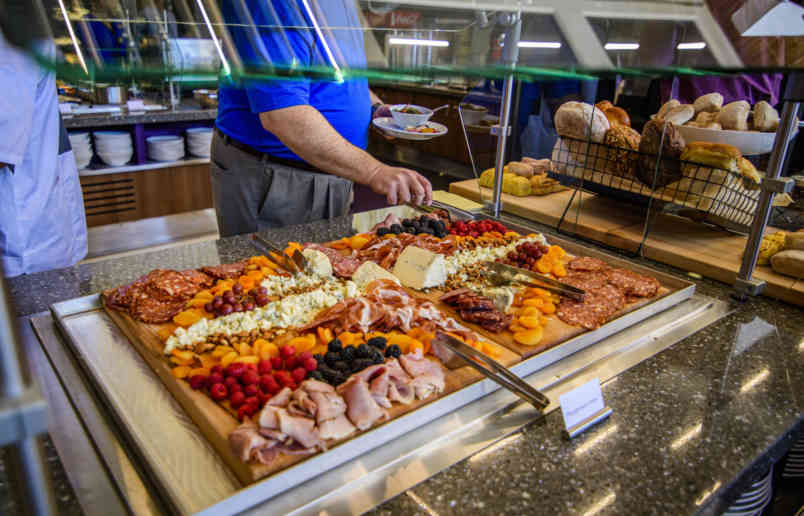 Performance Nutrition Center
Comprised of a 1800 sq foot state-of-the-art kitchen and 3000 sq foot dinign space, the LSU Performance Nutrition Center supports all LSU student-athletes.  Under the direction of the LSU Athletics Sports Nutrition team, the nutrition center facilitates education, fosters physical and mental wellness through eating right, and supports the needs of each individual student-athlete.
Football Operations Facility - 1 year later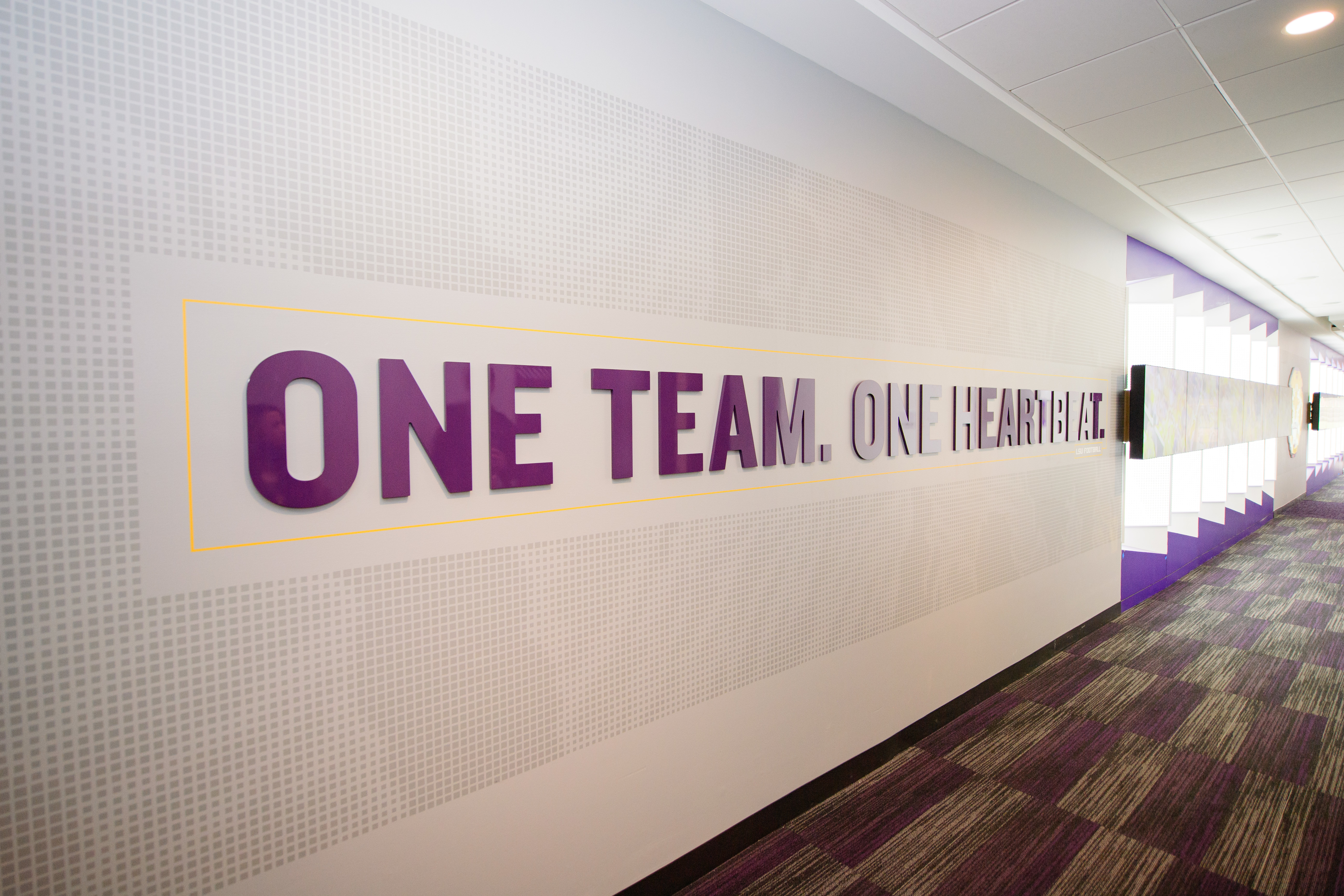 This facility is a home away from home for our players. We put our TIGERS first in all that we do!