LSU Beach Volleyball Stadium
LSU beach volleyball's Stadium opened in January 2019 as the collegiate beach volleyball's premiere venue.  TAF donors funded a portion of the project.
Project Features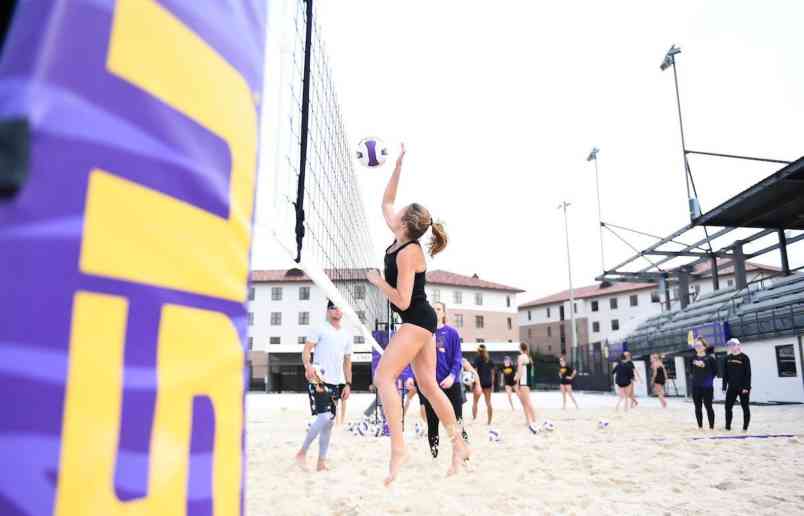 Six competition courts
The new stadium features six competition courts with 24-inch deep sand. The courts are state-of-the-art in sand permeability subsurface drainage and sand quality with a smooth sand to concrete transition. They feature an underground irrigation and wetting system that will facilitate competition play during hot days, cooling the sand for comfortable play.
Team Lounge
A team lounge equipped with smart TVs that can be used for film study and entertainment purposes.
Locker Rooms
Customized locker rooms for the Tigers and visiting teams have everything student-athletes need before and after competition.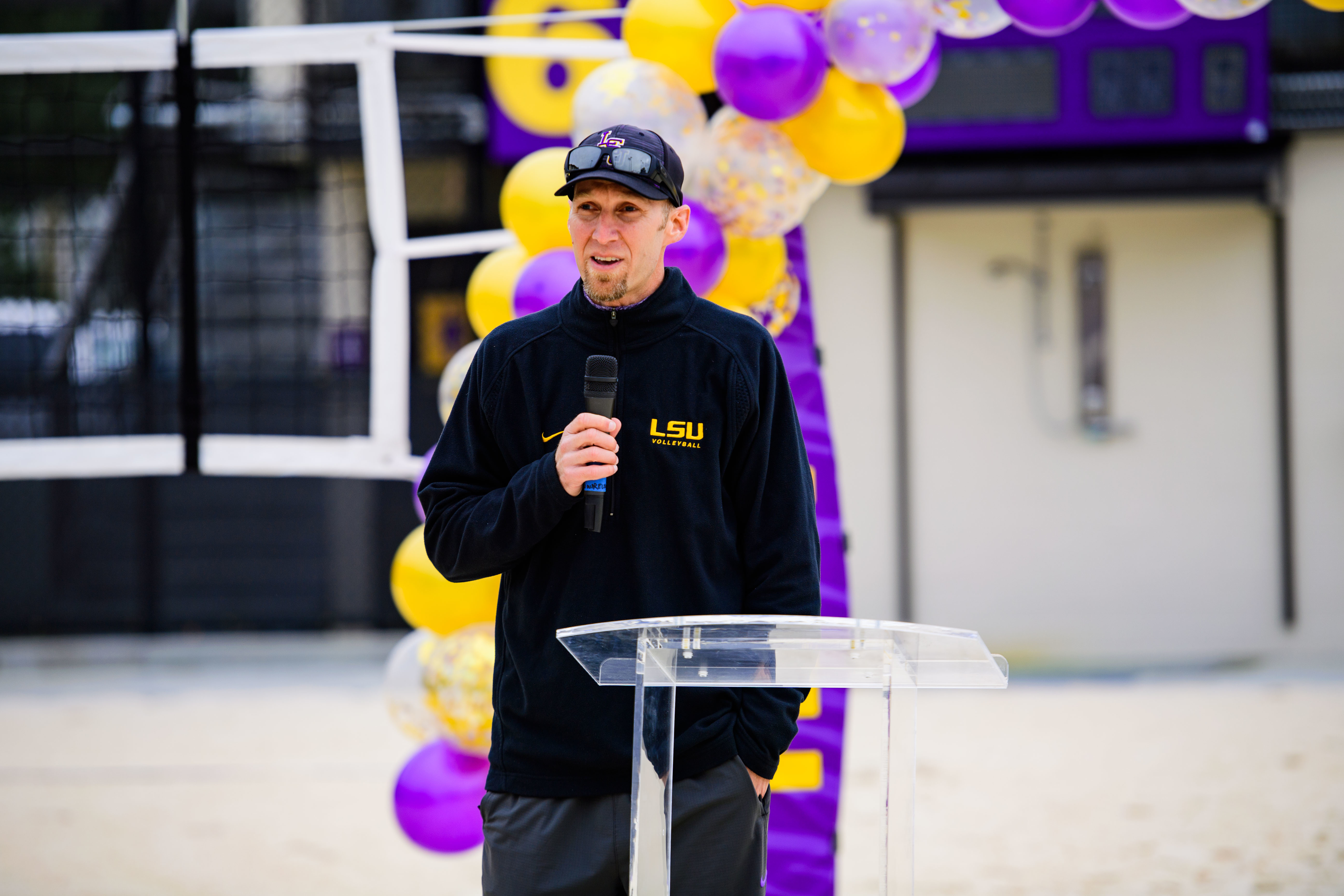 This new stadium gives us the opportunity to be better than we could have been without it...That's the advantage that we have now. We can push towards our potential. We have an unbelievable place to continue to train.