LSU Basketball Practice Facility
In 2010, the generosity of TAF donors provided funding for the Basketball Practice Facility and added a total of 58,960 square feet of new construction to the north side of the Maravich Center. 
Project Features
Practice Gyms
The practice facility boasts two state-of-the-art practice gyms each spanning 11,324 square feet; includes a regulation NCAA court in length with two regulation high school courts in the opposite direction.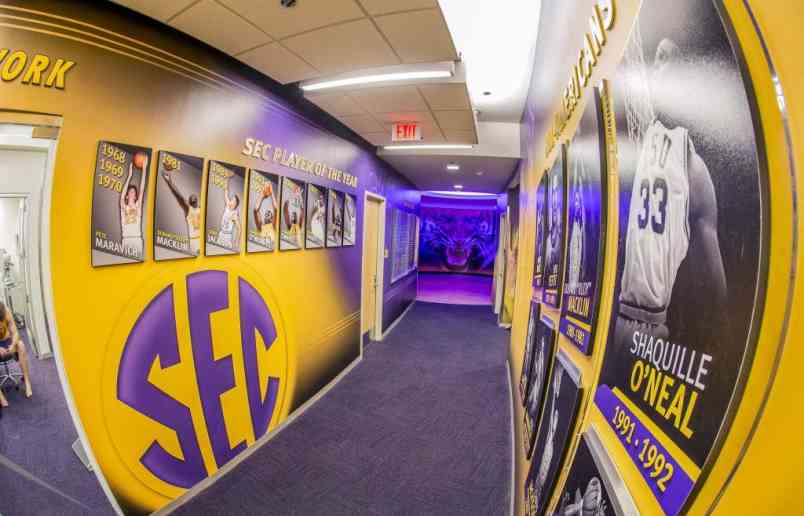 Locker Rooms
The facility also contains the locker rooms, training rooms, and team rooms where our Tigers gear up for game time and recover post workout.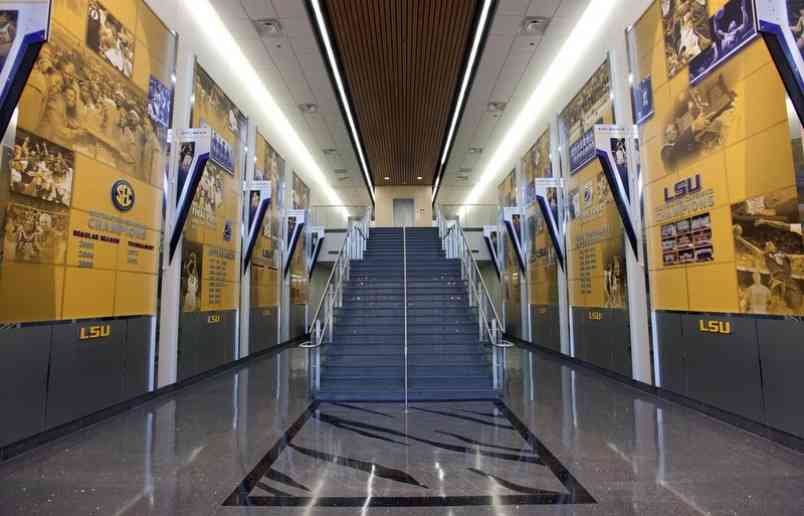 Grand Lobby
A central two story lobby and grand staircase ascends to the second level. The lobby showcases team displays and graphics, trophy cases and memorabilia from the past. 
I, along with the many former-student athletes and Tiger fans across the country, remain committed to the continued success of LSU Athletics by doing my part to invest in our current and future student-athletes, our facilities, and the great tradition here at LSU. And we hope you will join us!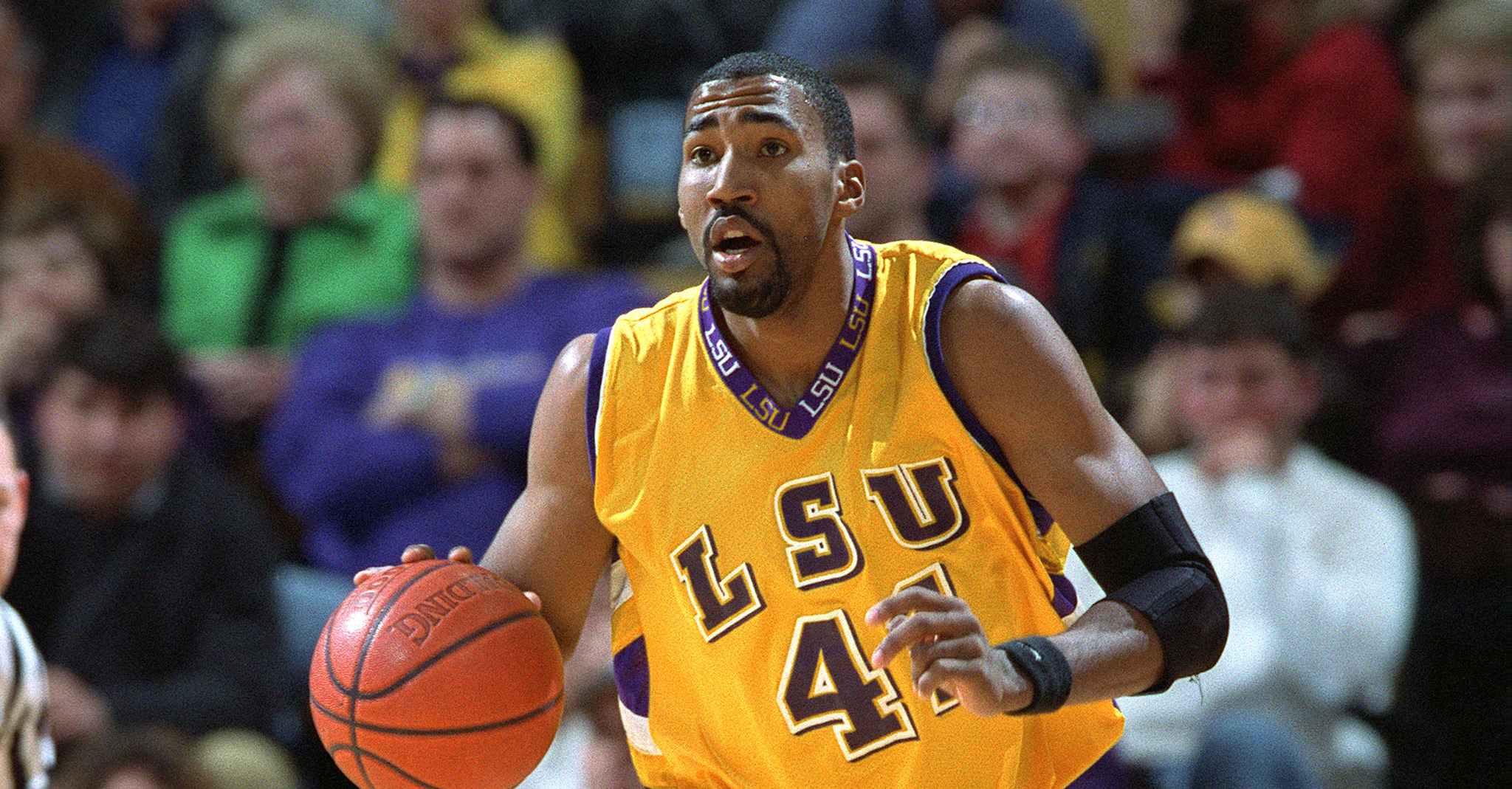 Having played basketball in the same facility as several of my idols did while earning both an undergraduate degree in Business, and a Masters in Sports Management, I followed in my father's footsteps and took full advantage of the LSU Opportunity. My life is immensely better for having done so!