Honor the Life and Legacy of Gracie
Gracie Zaunbrecher Memorial Endowment
Gracie became part of the LSU gymnastics family in March 2017 when she was granted her wish to be an LSU gymnast for a day.  Through Dreams Come True, Gracie and her family joined the team at the training facility for an unforgettable day.  She was a young, aspiring gymnast herself before she was diagnosed with DIPG at just seven years old.
Gracie and the team became particularly close over the last two years of her life and she never wanted to miss a meet.  Gracie was able to watch the Tigers win their second-straight SEC Championship in St. Louis in March 2018 before her passing on September 24, 2018.
Deemed the Tigers' "Little Angel", LSU gymnastics, friends, and family of Gracie chose to honor her by creating a lasting legacy through a Tiger Athletic Foundation Endowment Scholarship.  An endowed scholarship will provide funding for tuition and housing for future generations of LSU gymnasts.  It will give them the opportunity to be a Tiger on scholarship and be part of the program that Gracie loved so much.
LSU Gymnastics' bravest fan
A girl. A dream. A passion. Gracie Zaunbrecher was a young girl who loved gymnastics and dreamed of one day becoming an LSU gymnast. Her dream would not come true due to a brain tumor that took Gracie too soon. However, in her short young life, Gracie was considered an LSU gymnast! The LSU Gymnastics Team loved and included Gracie as a friend, little sister, and teammate! Gracie spent countless hours in the gym, at meets, and just being one of the girls. The LSU Gymnastics Team gave Gracie priceless gifts. This team, these gymnasts and coaches made difficult days easier. But, most of all, LSU Gymnastics gave Gracie hope, strength, and courage to fight a battle bigger than anyone could imagine! Gracie was and ALWAYS WILL BE an LSU FIGHTING TIGER!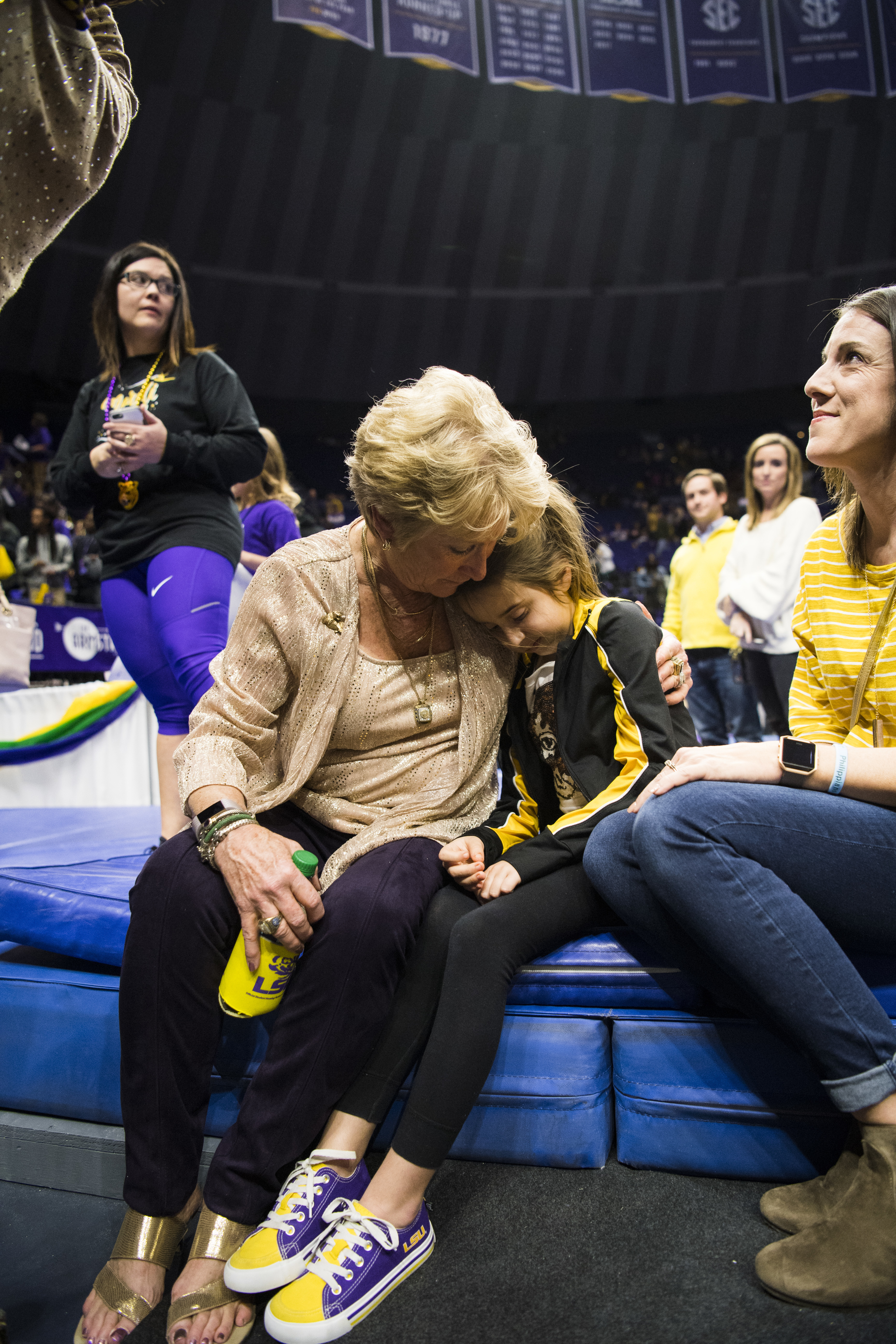 Our whole program fell in love with Gracie... the team rallied to support Gracie and her family. It has been an amazing journey of faith, love, courage and belief.